Axios is the fastest growing digital news organization originally launched in 2017 by former Politico journalists. Described by its founders as a mix between the Economist and Twitter, they have developed quickly and have made a strong name for themselves with high-profile exclusives and interviews as well as a unique approach to the digital realm.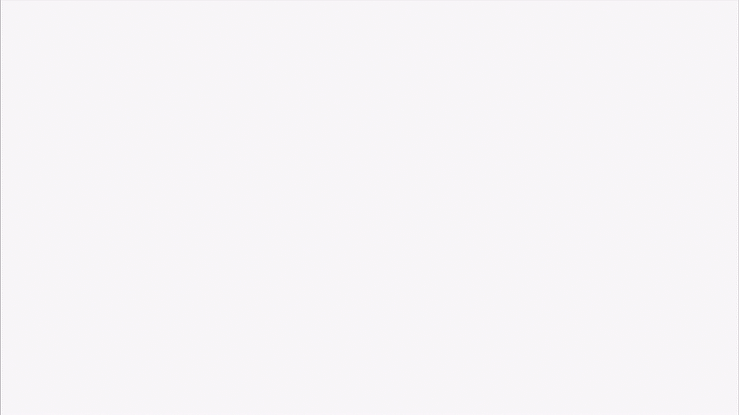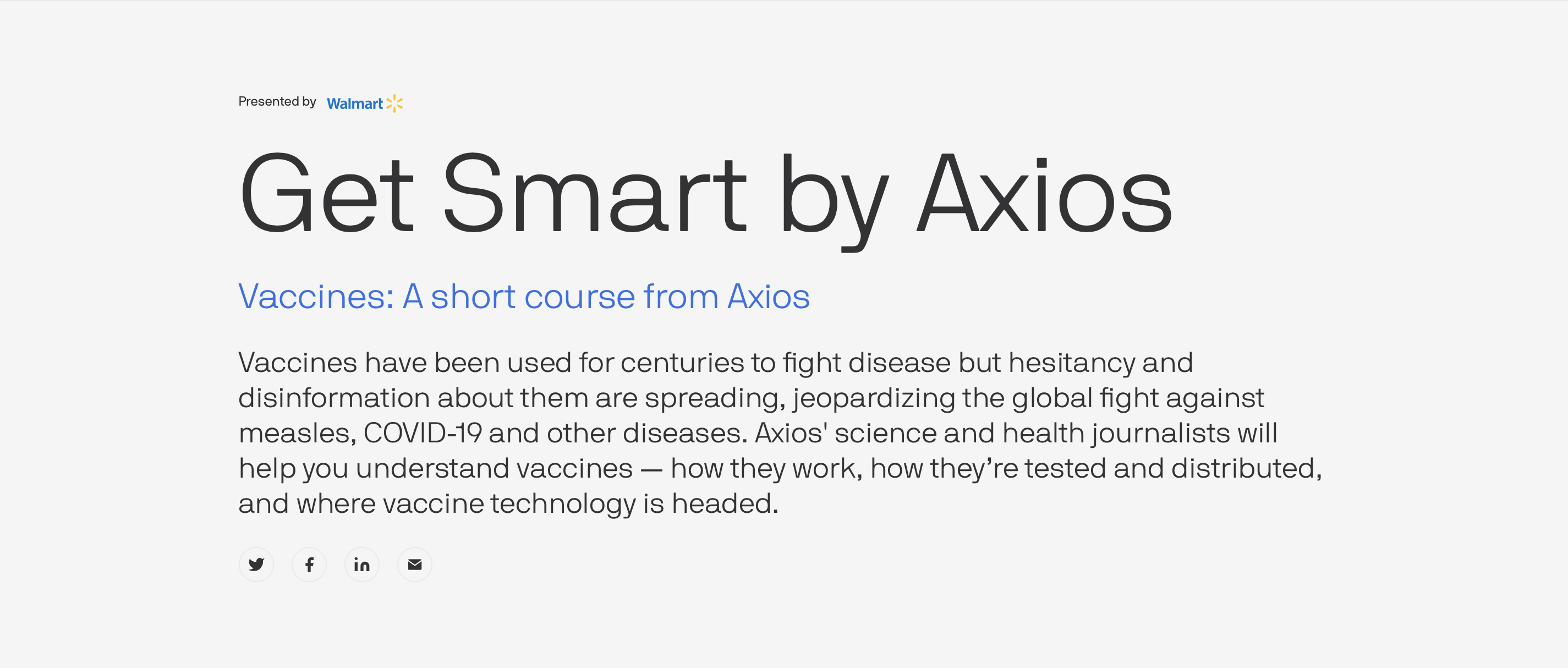 Curating universally appealing content with a focus on educating their readership, Axios constantly seeks to innovate upon the news consumption experience with their unique expression methodology and a novel determination to make their brand of news digestible by all. How to translate their education model to the web for controversial topics that trend partisan was a puzzle to solve for sure, and they approached Age & See to investigate building an online mini-course experience that aimed to have a reader become more informed and more readily able to educate others in their sphere, with just 15 minutes of their time required.
Axios partnered with Age & See to develop an online short course experience that required completely custom code, yet had to be fully integrated with Axios' existing web properties and CMS. Armed with conceptual ideas and graphical layouts, Axios chose us as their coding partner and allowed A&S to build a compellingly minimalist UX that seamlessly achieved the goals shared with us at the discovery meeting.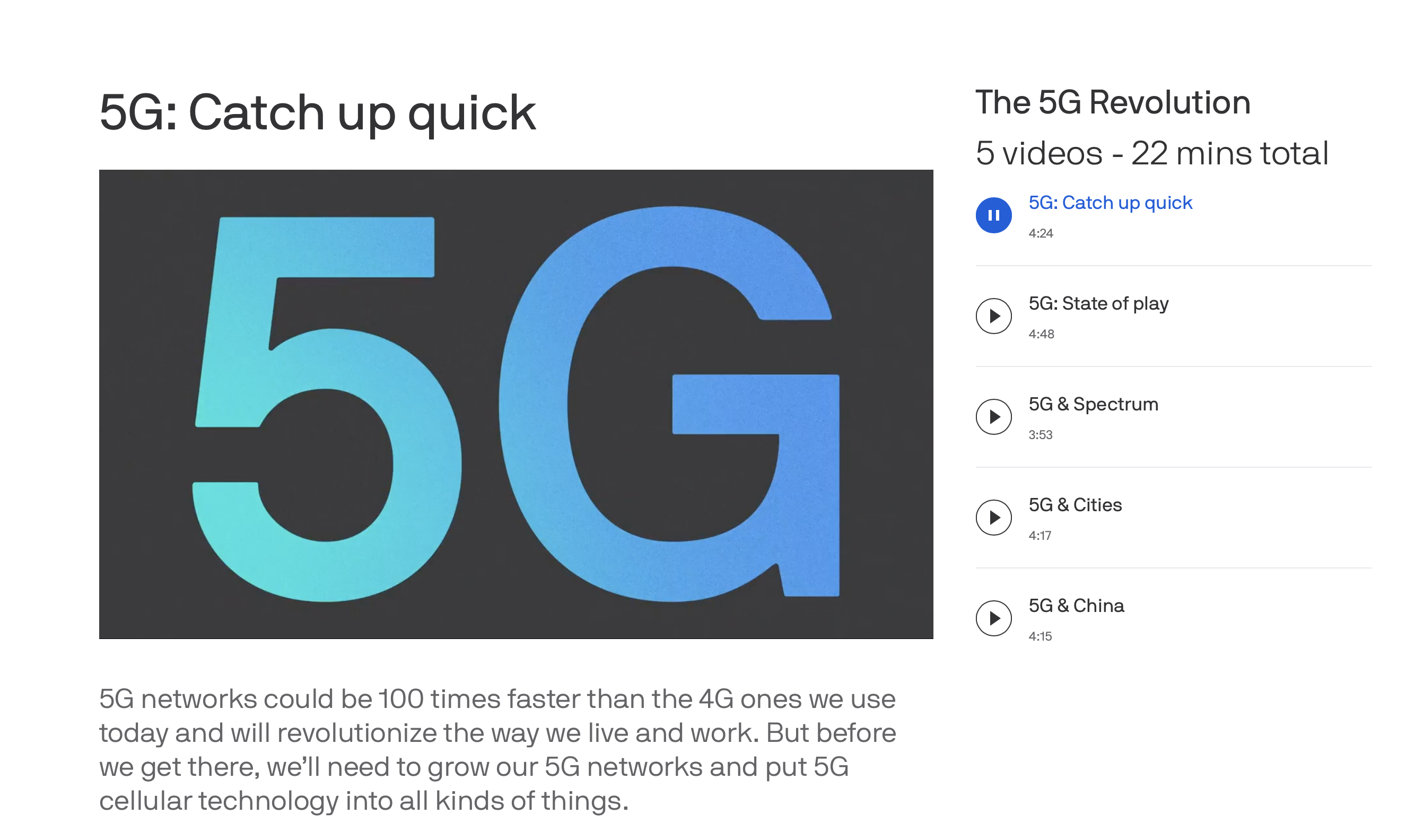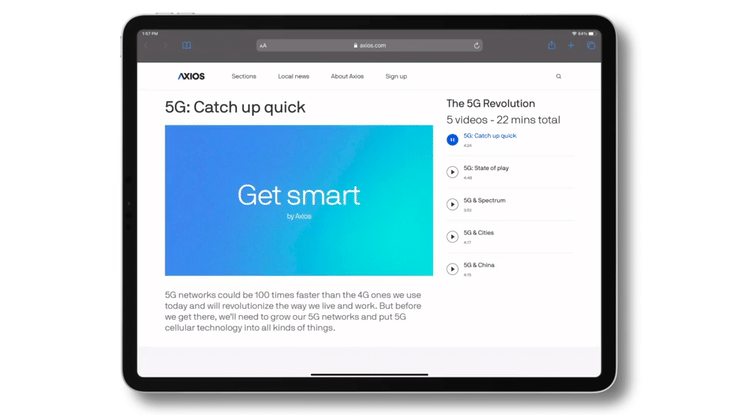 The Axios Short Course experiences have flourished into successful readership education tools that provide valuable and hyper-consumable fact-based information. The platform integration we designed also allows custom branding for their large partner sponsorships, opening doors for their media team to build ever more powerful tools that ensure their readership of today gives life to a more enlightened generation of tomorrow.